Increasing your Online Visibility with
Best Digital Agency in Chennai
We build, grow and help you scale
Bringing the best strategic marketing initiatives
growth consulting that aligns with your brand's mission.
Talk with our experts
Our Industries
What You Will Get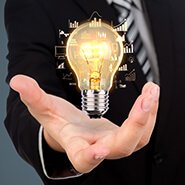 Get a concise evaluation of digital presence, plan of action, content bucket, campaign strategies & an auditing of brand handles.
Read More ⟶
Get In-depth analysis and Benchmarking of top 5 competitors. Identify competitor's ads, their pros and cons. Know what strategy or campaigns you can benchmark.
Read More ⟶
With the advent of new-age social media marketing platforms, Explore strategies to help build a successful personal brand online.
Read More ⟶
made to your needs
How BrandingPilot Do It
Schedule a free 30 minute consulting call &
increase your conversion by 2X